Welcome to Enhancement Training
Update : We now offer Car Mechanics and Functional Skills
We opened in 2009 using our purpose built Training Centre, offering places to NEET learners aged between 13 & 16.
Opened September 2009 by Julie Wilson, Success Doncaster.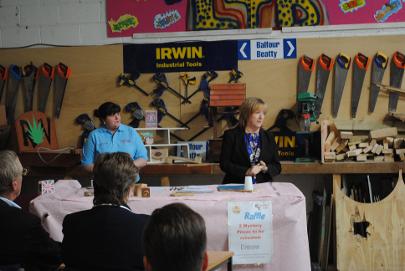 Phone: 01302 343924
Fax: 01302 343924
Email: admin@enhancement-training.org.uk
Learners will be educated by highly motivated and qualified staff. All staff are CRB Enhanced checked and qualified First Aiders on site at all times.
"It is great to see that these young people have grasped this opportunity and have had their hard work rewarded with recognised qualifications.
I wish them every luck in their future career."
Mayor of Doncaster - June 2010 - Our First Presentation
"It was a pleasure to attend Enhancement Training's Presentation ceremony in July and see first hand the superb work created by your students.
I was really impressed by the students' behaviour and attitude, they all showed respect for each other, staff members and private sector businesses who had also been invited for the ceremony.
These students quite evidently have bags of talent and skills that are required for the world of work.
Well done once again to all students at Enhancement Training on your achievements during the 2015-16 academic year and I wish you all the very best for the future!"
Tina Slates - Business and Education Manager - Doncaster Chamber