"It was a pleasure to attend Enhancement Training's Presentation ceremony in July and see first hand the superb work created by your students.
I was really impressed by the students' behaviour and attitude, they all showed respect for each other, staff members and private sector businesses who had also been invited for the ceremony.
These students quite evidently have bags of talent and skills that are required for the world of work.
Well done once again to all students at Enhancement Training on your achievements during the 2015-16 academic year and I wish you all the very best for the future!"
Tina Slates - Business and Education Manager - Doncaster Chamber
"I would just like to say my son started at Enhancement Training the first week it opened, and I can honestly say that Natalie, Alun and the rest of the staff have helped my son in a lot of ways. He loved every bit of time he spent there, I saw a big difference in him and he never got on at school, but being at Enhancement Training has fetched him on loads. It's just a shame the course didn't run on till the kids were 19. I would just like to say a big thank you to all the staff there, and hope you all continue doing this good work to help others, as school isn't for everyone."
Students Parent - 2010
"We were at a loss on what to do with 3 students, who were completely dis-engaged with school and had not engaged with previous placements, then we got a call from a new company, Enhancement Training. All the students attended regularly and enjoyed the course and obtained valuable qualifications - Thanks to the dedicated team."
Joanne Woodvine - Inclusion + Attendance Officer, Sir Thomas Wharton Community College - 2010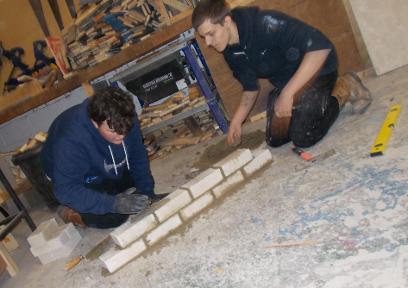 Many thanks for everything you are doing with our students, it's fantastic.
St Wilfrid's Academy - 2015
Thankyou for all you have done for me, it's been a pleasure being here with you lot. I will always stay in touch.
Student - 2014
"It is great to see that these young people have grasped this opportunity and have had their hard work rewarded with recognised qualifications.
I wish them every luck in their future career."
Mayor of Doncaster - June 2010 - Our First Presentation
"Enhancement Training made a big difference to my son, it kept him focussed and I think it made him more mature, better manners, he really enjoyed it with you. He hated school and thought they talked down to him. At Enhancement Training they treated him like an adult and he said he would like to have stayed there till he was eighteen."
Students Parent - 2011
I have found Enhancement Training to be extremely good at building relationships with students and parents alike, a lifeline to all of us. They have got my son back on track, supported him academically and emotionally.
Wouldn't change this provider for anything.
Thank you for everything.
Students Parent - Armthorpe School - 2012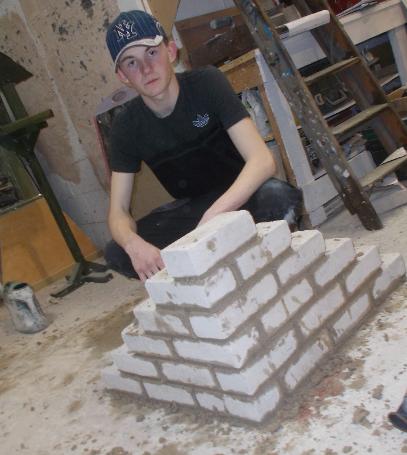 My son was at Enhancement Training for 1 year and he loved every minute. The staff are amazing. My son left Enhancement with more confidence, qualifications and a positive educational experience. Thanks to Natalie and all her staff for their support.
Students Career - Off Site Provision - 2013